Course Content
A certified qualification for Spa Therapists, Beauty Practitioners and Healthcare Worker. This qualification is delivered online and can be completed at your convenience, to suit your schedule.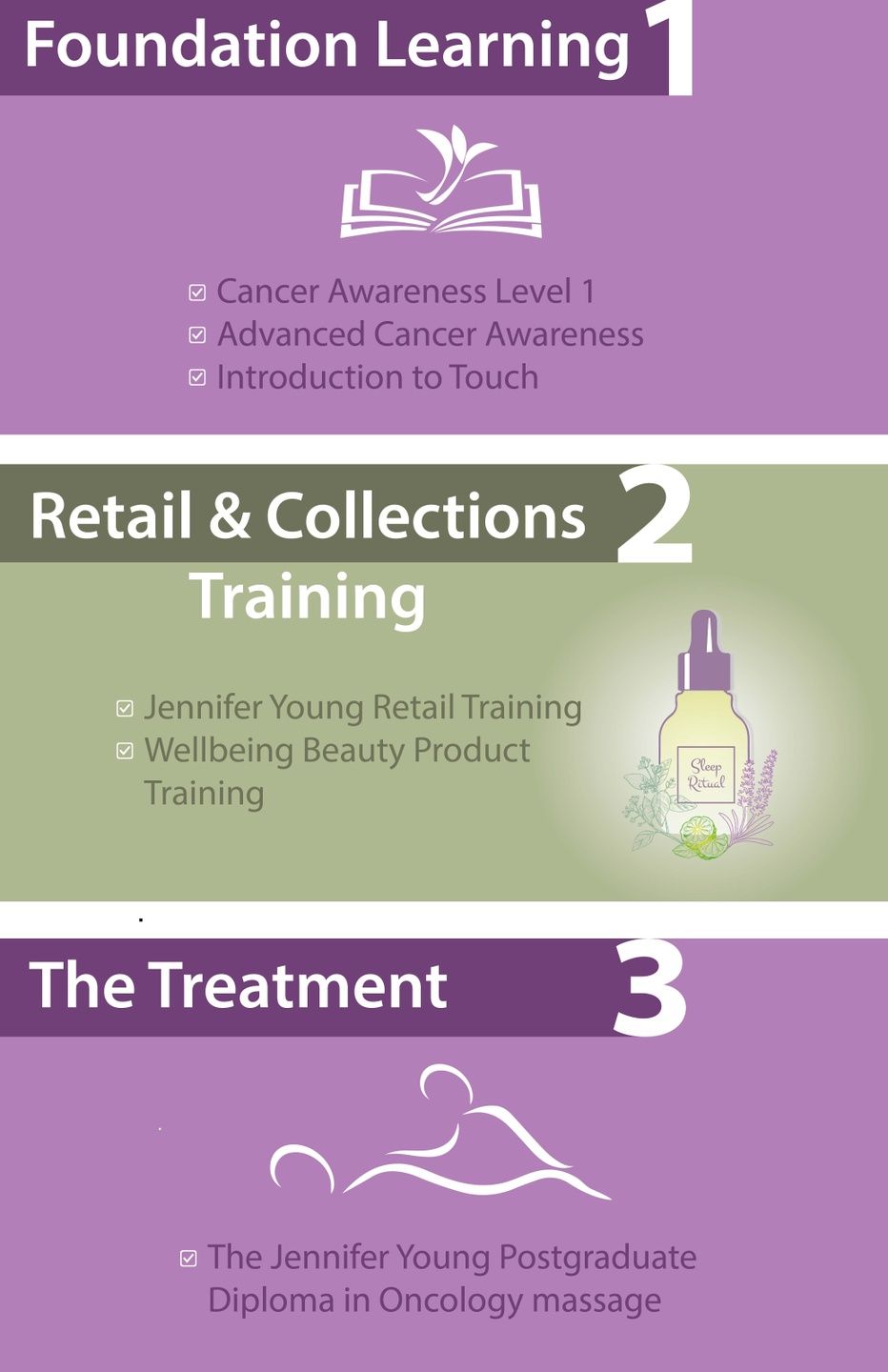 Learn how to address the common side effects of treatment for cancer
Research supports this approach as effective at addressing side effects of cancer treatment
1. Identify - the concerns that matter to your clients with side effects symptoms.
2. Match - the client's concern to a solution with Therapeutic body oils.
3. Apply - Therapeutic body oils and stimulate specific acupressure points.
Speak with a Jennifer Young Training School Team member
We appreciate being bold is easier said than done. This is why the team at Jennifer Young Training School aim to help you feel confident and rest assured in taking your next steps. Our team can answer your questions around course structure, content, payment plans, insurance or other queries that you may have.
Frequently Asked Questions
What are the prerequisites for Therapeutic Oncology Massage?
What happens when I am qualified?
How is this course delivered?